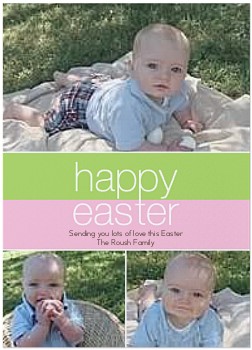 Since we don't get to spend Easter in KS with all of our relatives, we decided to make Easter cards to send to the grandparents and great-grandparents! So cute right?
PS.. we DO get to spend Easter with Brads mom who will be visiting :) We are so excited!
PPS.. if you embed a Shutterfly project to your Blog, and then email them, they will send you a $10 gift certificate! YAY!